| | |
| --- | --- |
| Distillery | Balcones |
| Type&Region | Texas, USA |
| Alcohol | 53%  |
| Composition | 100% Malted Barley |
| Aged | NAS |
| Color | Amber |
| Price | $90(750 ml) |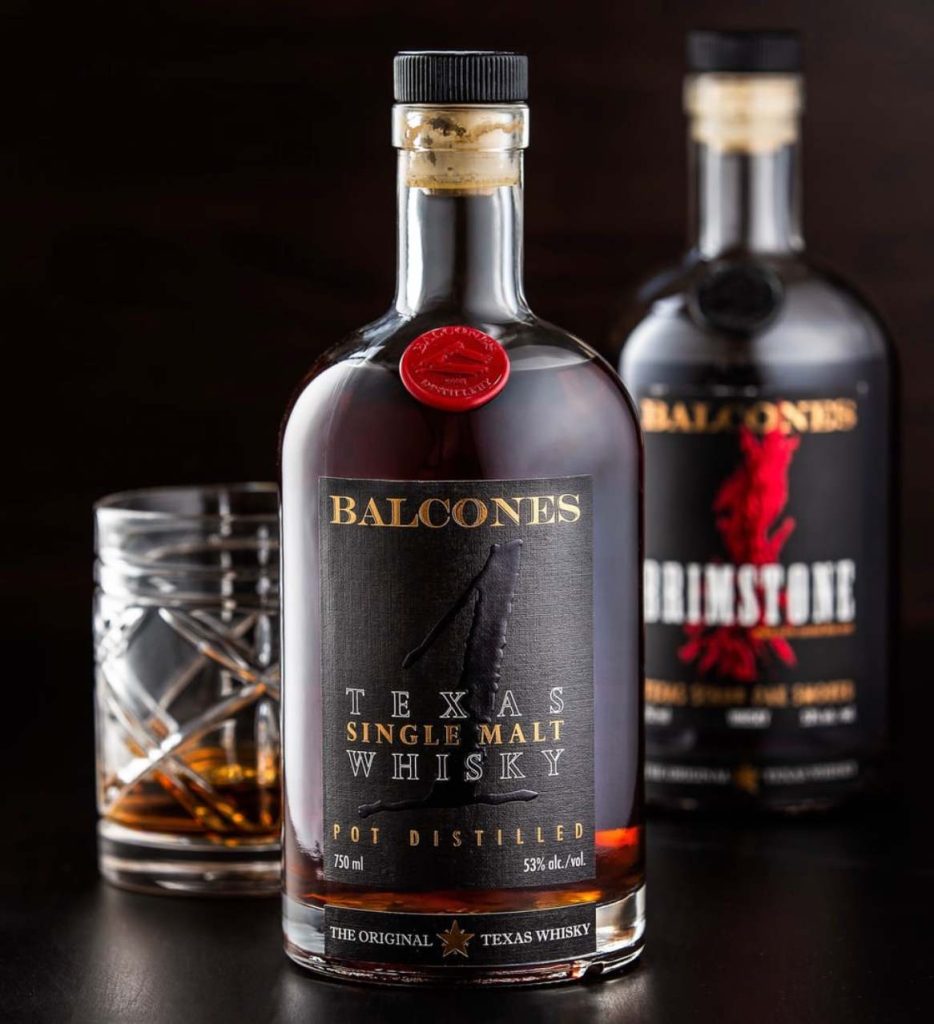 The Art of Making
The mashing process begins with selecting the right type of malt to use for the mash bill. For Balcones Single Malt, only malted barley is used, which gives it its distinctive flavor profile and color. After selecting and milling the malt, it's added to hot water to produce a sweet wort (the sugary liquid that will eventually become alcohol). This wort is then fermented for up to three weeks until it reaches its desired alcohol content. 
Distillation Process 
Once fermentation is complete, the wort goes through a distillation process where it's heated until it turns into vapor and then condensed back into liquid form (alcohol). During this process, impurities are removed from the liquid and only the purest parts are kept for aging. This distilled liquid (known as "new make spirit") is then placed in oak barrels for aging.   
Aging Process  
For Balcones Single Malt, American oak barrels are used to age their whisky for two to five years depending on the batch. The whisky absorbs flavors from the wood while aging, giving it its unique character and flavor profile. After aging, each barrel of whisky is blended together to create a uniform product before being bottled and sold to customers around the world.   
Tasting Notes
NOSE: An intricate blend of rich cocoa, sweet malt, smoky char and butterscotch aromas entwined with flavors of dried dark fruit, copper notes and baking spices on a bed of oak.
PALATE: Rich cocoa, creamy caramel, smoky char, dried dark fruit reminiscent of Christmas spices and roasted nuts intertwined with oaky undertones and hints of copper paired with a cooling menthol to complete the perfect cup.
FINISH: Rich cocoa, succulent dark fruits, smoky char and a hint of menthol provide an unforgettable flavor experience.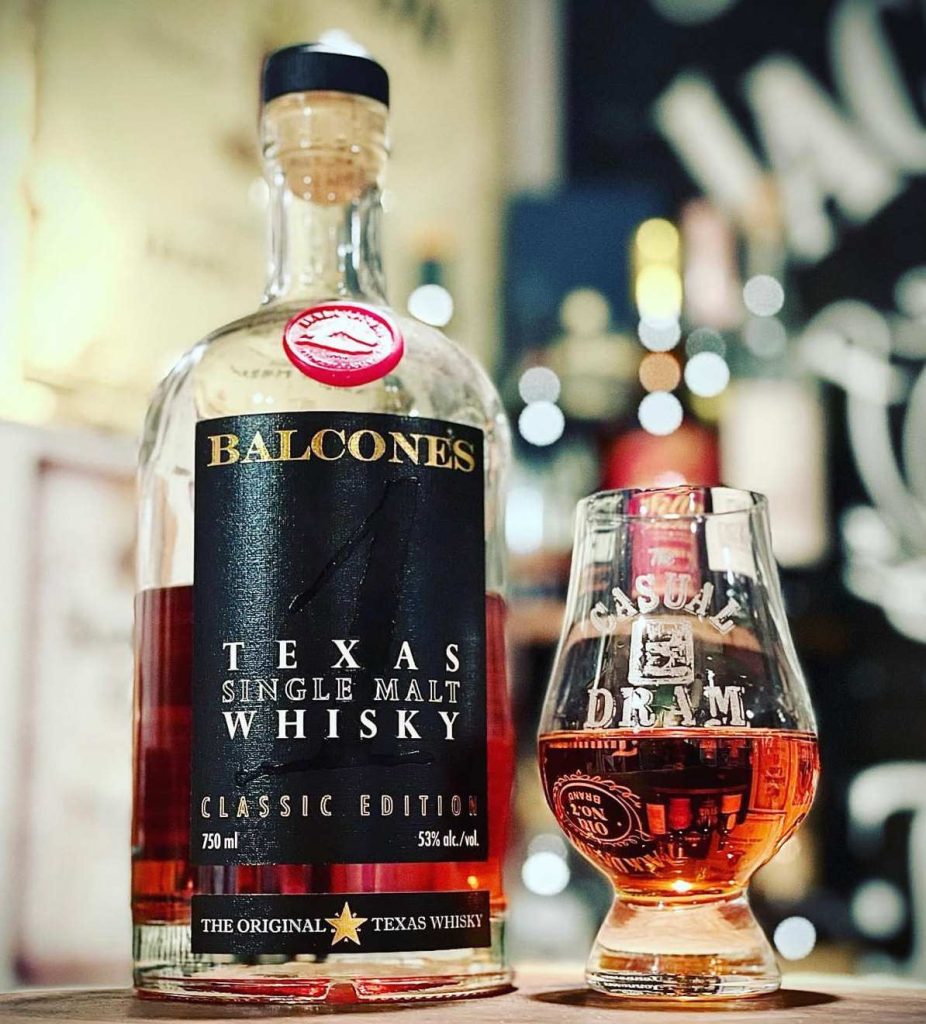 Exploring the History of Balcones Single Malt
The story of Balcones begins in 2008 when Chip Tate founded his craft distillery in Waco, Texas. Tate was a home brewer who had a passion for creating unique whiskies that pushed boundaries. He named his distillery "Balcones" after the Spanish name for the hills around Waco. His first product was called "Baby Blue" – a creamy, sweet corn whiskey made from locally sourced blue corn. This spirit quickly gained popularity among whiskey connoisseurs and soon became known as one of the best whiskeys produced in Texas. 
In 2013, Tate released his first single malt whisky, which he named "True Blue Cask Strength". This whisky was aged for 2 years in new American oak barrels and had a deep amber hue with an intense flavor profile, featuring notes of toasted oak and sweet caramelized sugars. The whiskey quickly became popular among whiskey lovers around the world due to its unique flavor profile and complexity. 
Since then, Tate has continued to produce other varieties of single malt whiskies including "Rested Rye" which is aged for 2 years in new French Oak barrels; "Crimson Rye" which is aged for 3 years in used French Oak barrels; "Brimstone Reserve" which is aged for 4 years in used American Oak barrels; and many more expressions over the years. These whiskies have been highly praised by critics around the world due to their complex flavors and high quality ingredients used during production.  
Balcones Single Malt Whisky: The Perfect Ingredient for Delicious Cocktails 
The Old Fashioned 
The Old Fashioned is one of the most iconic whiskey cocktails out there and it's the perfect showcase for Balcones whisky. To make an Old Fashioned with Balcones, you'll need 2 oz of Balcones single malt whisky, 1 sugar cube (or ¼ oz simple syrup), 2 dashes Angostura bitters, and 1 dash orange bitters. Place all ingredients in a rocks glass and muddle until sugar dissolves. Add ice cubes and stir gently until properly chilled. Garnish with an orange twist or brandied cherry. 
The Texas Mule 
This tasty twist on the classic Moscow Mule is sure to be a hit at your next gathering! For this cocktail you'll need 2 oz of Balcones single malt whisky, 4 oz ginger beer, ½ oz fresh lime juice, and a pinch of cayenne pepper (optional). Fill a copper mug or highball glass with ice cubes and add all ingredients except ginger beer. Stir briefly to combine then top off with ginger beer. Give it another stir for good measure then garnish with a lime wheel or sprig of mint. Enjoy!                        
The Blanco Bramble 
A Blanco Bramble is essentially a classic bramble cocktail made with Balcones whisky instead of gin or vodka—and trust us, it's delicious! You'll need 2 oz of Balcones single malt whisky, ½ oz simple syrup, 1 bar spoon raspberry liqueur (such as Chambord), 2 dashes lemon juice, and 1 dash orange bitters. Combine all ingredients in a shaker filled with ice cubes and shake vigorously for 10 seconds. Strain into an old fashioned glass filled with crushed ice then garnish with fresh raspberries or blackberries along with an orange twist or brandied cherry if desired. Cheers!  
Conclusion
Today Balcones is one of the most renowned whiskey producers in the world. Their commitment to creating high-quality products has earned them numerous awards and accolades throughout their history—and it doesn't look like they are slowing down anytime soon! If you appreciate fine whisky then you owe it to yourself to try some of what Balcones has to offer – you won't be disappointed!