| | |
| --- | --- |
| Distillery | Undisclosed |
| Type&Region | USA |
| Alcohol | 45% |
| Composition | Mix of Bourbon and Rye whiskey |
| Aged | 8 years old |
| Color | Amber |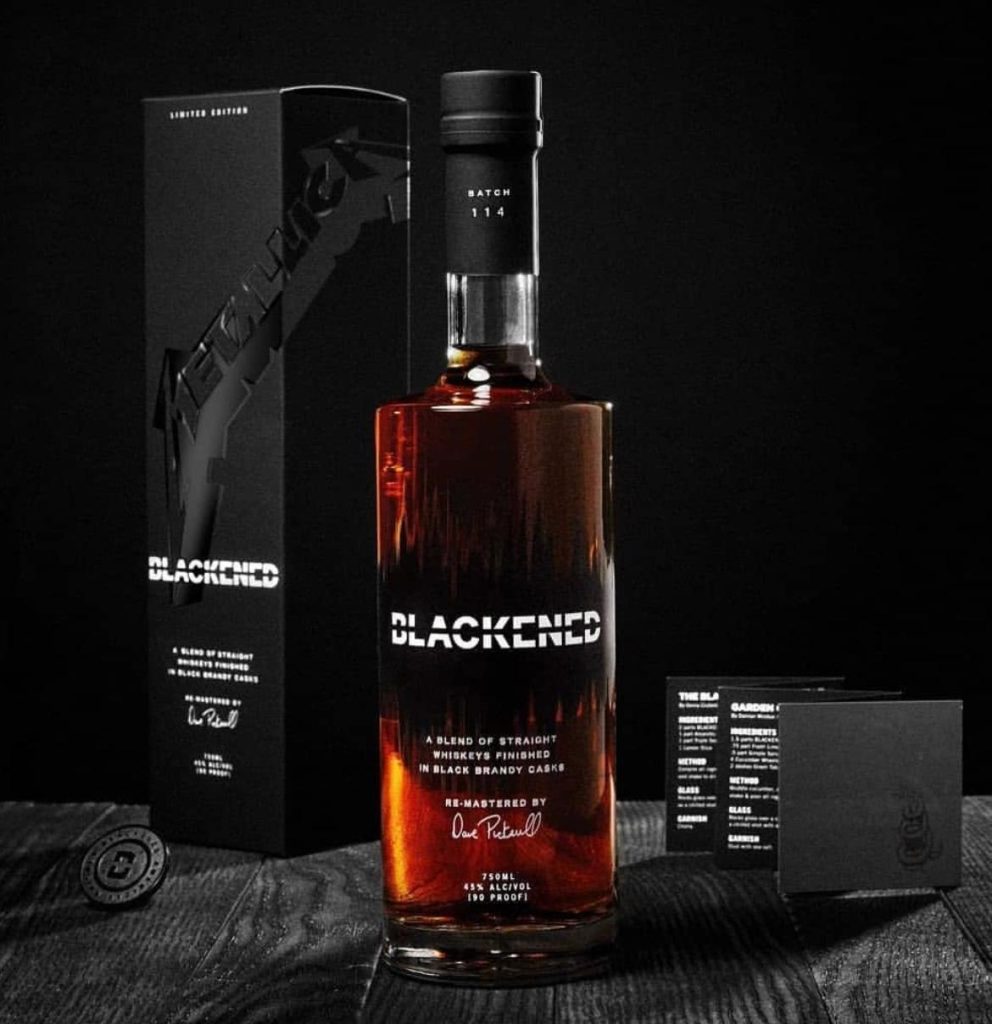 The Art of Making
Blackened whiskey is made using charred oak barrels that are added to the mix. The charred wood adds a smoky flavor to the whiskey, giving it a robust taste. This process is called "blackening" and it takes several weeks to complete. There are two different methods for blackening oak barrels; one method involves burning the wood from the outside, while another involves charing it from the inside out. Both methods will produce great results, but it's important to choose which one you prefer before beginning.
Another key element of making blackened whiskey is blending different whiskeys together to create an intense flavor profile. This requires skill and expertise as each barrel must be carefully evaluated before being added to the mix. Generally speaking, whiskeys aged longer in charred oak barrels tend to have more intense flavors than those aged shorter amounts of time in similar conditions. The combination of these different whiskeys creates a unique flavor that stands out among other types of whiskey on the market today.
Finally, when crafting blackened whiskey, distillers must consider how they want their product to taste over time as well as how they want it to age down the line. Aging processes are hugely important when creating great tasting blackened whiskey since aging can help bring out subtle flavors that might not otherwise be noticed without proper aging techniques. Distillers must also take into consideration factors such as temperature, humidity levels, and storage space when determining how long their product should age for optimal taste results.
Tasting Notes
NOSE: An indulgent bouquet of plum, golden raisins, brown sugar and oak laced with creamy hints of vanilla and baking spice accompanied by a tender whisper of biscuity goodness.
PALATE: Notes of brown sugar and molasses, a hint of plum, golden raisins for sweetness, oak-y undertones that add depth and complexity to the flavor profile with layers of vanilla and baking spice – this beverage is truly a delight for your taste buds. An additional element adds the perfect touch: A whisper of biscuit!
FINISH: An exquisite blend of Cognac, corn whiskey and the sweet essence of butterscotch – this medium-long drink will delight your taste buds.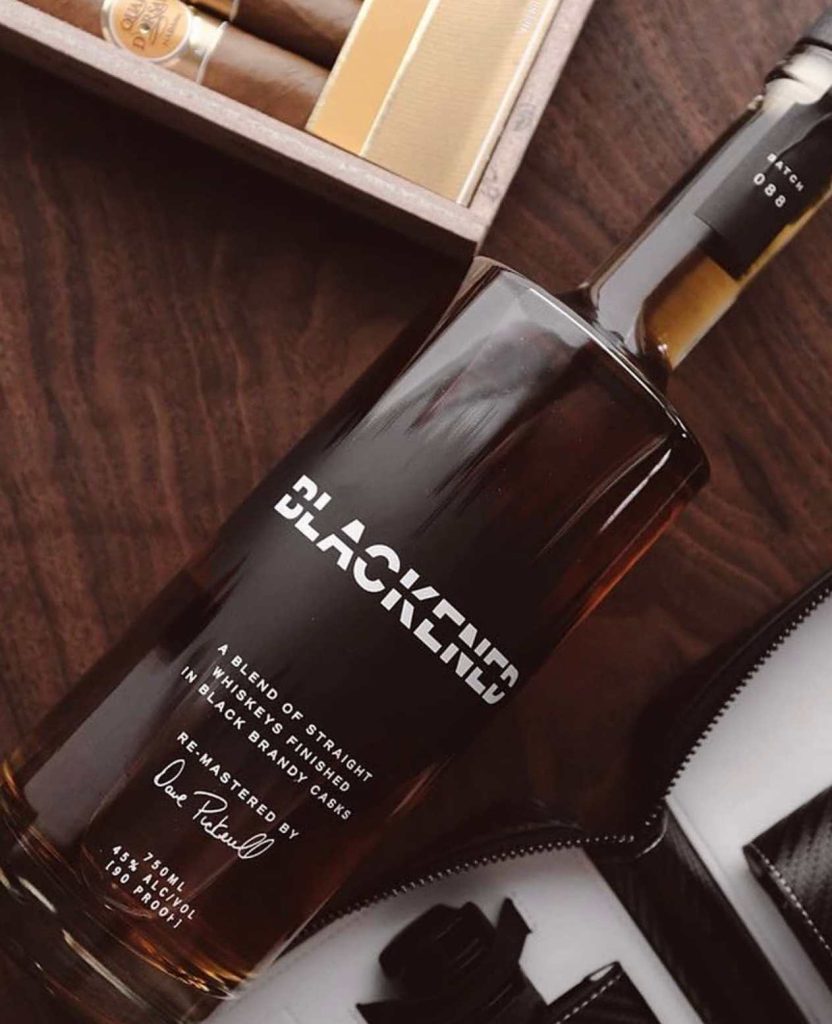 Exploring the History of Blackened Whiskey
Blackened whiskey was created in 1988 by legendary musician and singer/songwriter Dave Mustaine. Mustaine was inspired by his travels around the world with his band Megadeth, and he wanted to create a whiskey that captured all of those exotic flavors. Taking cues from traditional Scotch whisky, Dave decided to use charred barrels to age his own blend, resulting in an incredibly smooth and smoky flavor profile.
The Flavor Profile of Blackened Whiskey
The distinctive flavor of blackened whiskey is due in large part to its aging process. The charred oak barrels are exposed to low frequency sound waves from classic rock songs like Led Zeppelin's "Kashmir" and Metallica's "Enter Sandman". This is known as "sonic aging", and it helps to bring out even more complexity from the barrel-aged spirit. As a result, blackened whiskey has strong notes of smokey oak and vanilla, along with a slightly sweet finish that makes it incredibly enjoyable for sipping neat or on the rocks.
The Art of Mixing a Blackened Whiskey Cocktail
The Classic Blackened Old-Fashioned
This classic recipe is perfect for any whiskey lover. Simply muddle together an orange slice, sugar cube, and bitters in an old-fashioned glass until the sugar has dissolved. Then fill the glass with ice cubes and add 1 ½ ounces of blackened whiskey. Give it a stir and garnish with an orange twist for a delicious sip every time!
Smoky Honey Whiskey Sour
This slightly sweet drink is sure to be a hit at your next gathering. Start by combining 2 ounces blackened whiskey, ¾ ounce lemon juice, and ¾ ounce honey syrup in a shaker filled two-thirds full with ice cubes. Shake vigorously until the outside of the shaker is frosty before straining into an old-fashioned glass filled halfway with ice cubes. Add 2 drops of Angostura bitters for some extra flavor before finishing with a lemon wheel garnish.
Blackberry Smash
If you're more into fruity concoctions, this one will be right up your alley! In an old-fashioned glass filled halfway with crushed ice, combine 4 fresh blackberries and ¼ ounce simple syrup before muddling together until broken down into small pieces. Then fill the glass all the way to the top with crushed ice before adding 2 ounces blackened whiskey and giving it all a stir. Top off the drink with 3 more fresh blackberries before serving in your favorite rocks glass or tumbler!
Conclusion
If you're looking for something new to add to your liquor cabinet, consider giving blackened whiskey a try! Its unique flavor profile is sure to please even the most discerning palate while offering several health benefits as well! Whether you're enjoying it neat or on the rocks, one thing is certain—blackened whiskey won't disappoint! So why not give it a try today? You won't regret it!