Whiskey is one of the most popular strong alcoholic drinks in the world. It has a bright heady aroma and leaves behind a mild aftertaste. Bulleit Rye whiskey has managed to establish itself as a worthy drink at a low price. It is perfect for those who prefer high-quality spirits with fruity notes, but do not like to pay more.
General Characteristics
Manufacturer: Bulleit;
Owner: Diageo;
Where are the manufacturing facilities: Kentucky, USA;
Classification: Straight Rye Whiskey;
Bulleit rye alcohol content : 45%;
Cost: approximately 21.99 USD / 750 ml.
Brand History
For the first time, Bulleit bourbon whiskey appeared in 1830 in the US. An immigrant from France, August Bulleit moved to the United States, where he opened several taverns. He created a unique whiskey recipe for his bartenders. This product quickly became very popular, so it began to produce more and sell to neighboring taverns and even to private collections. People came from all over the area to taste the drink.
In 1860 August died and his business died down with him. The recipe for the drink is passed down from generation to generation and reaches our days. August's great-grandson Tom decides to reopen his ancestor's business and starts his production of Bulleit Rye in 1987. The business started to make a profit quickly, the brand's popularity gradually grew.
Just 10 years later, Seagram acquired a controlling stake in the plant and began more mass production of the drink in Lawrenceburg, Kentucky. A few years later, the British company Diageo bought Seagram. This led to a deterioration in product quality, as expected, but, on the contrary, helped the brand to improve.
Where is Bulleit whiskey made now? On the thirtieth anniversary of the brand (in 2017), Diageo opened a new plant in Shelby County, Kentucky. The company continues to increase its production capacity, increase the number of products. The new facility produces the product itself, but it is bottled at the historic Stitzel-Weller distillery in Shively (excursions are conducted here).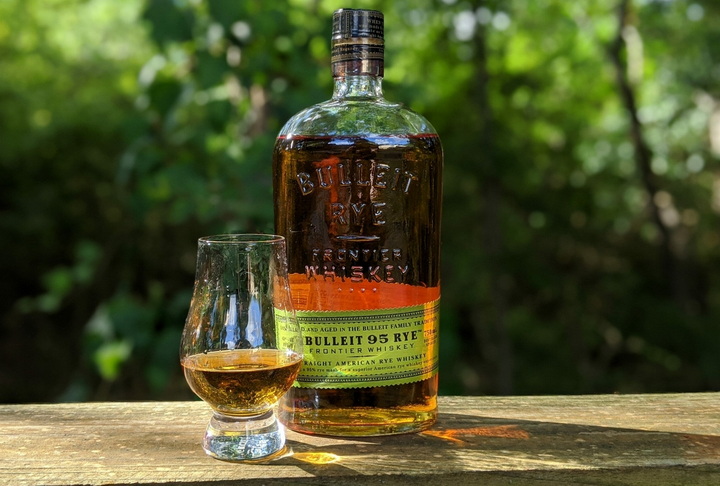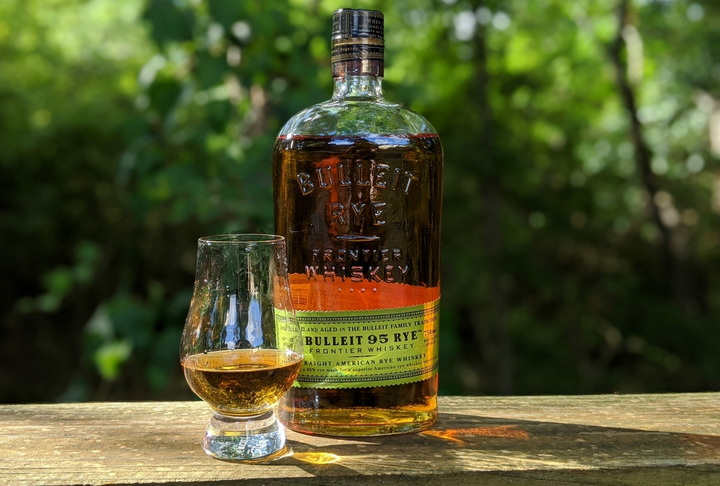 Features Of Production
From the name it becomes clear that this is a whiskey that is produced by the brand, it uses 95% rye to produce an alcoholic drink. The composition contains only 2 ingredients:
Is Bulleit Rye a Bourbon ? Many people call it bourbon, but this is far from the case. Bourbon is a hard liquor that uses more than 51% of corn in its production. And in Bulleit there is no corn at all, only rye and malted barley are used for it. This gives the product an unusual taste and aroma that cannot be found in bourbons.
After the grains have been fermented and distilled, the whiskey is aged for a long time. This usually takes about 2 years, but the period may vary depending on the harvest.
Naturally, the owner does not disclose all the secrets of production. This prevents the appearance of fakes and helps to preserve the family traditions of the creator.
Package
Bulleit 95 Rye packaging is as simple as possible. It is made in such a way as to emphasize that the product was created in the middle of the 19th century. The bottle itself has a round shape, the name of the product is carved. There is also a very simple label, which is made in black and green. It is posted at an angle to create the illusion of handmade.
The bottle is closed with a cork with a black cap to prevent alcohol vapors and fragrances from fading away.
In general, we can say that Bulleit Rye 750 ml has a sophisticated design that emphasizes the rich history of the brand and attracts the buyer. You are not ashamed to bring such a bottle to any party. The creators of the packaging have tried to ensure that it meets the marketing needs of the company and pleases the eye of the buyer.
Taste
Bulleit Rye whiskey review says that the drink has a fairly rich taste and aroma. Rye-based whiskies are generally expected to have a bready flavor, but Bulleit breaks that stereotype.
When you first degust the drink, you feel the bright taste of an apple with spices (cinnamon and vanilla, a little hot pepper), which is gradually replaced by the traditional taste of bread. This aftertaste leaves only positive sensations and stays with you for a long time.
Many experts suggest drinking it clean, as Bulleit Rye tasting notes lose their apple and spice smell when ice is added. You get a taste that is somewhat reminiscent of bread, anointed with honey. This taste is not bad either, but it is inferior to what you get when drinking pure whiskey.
If you mix such whiskey with cola or other carbonated drinks, then almost all tastes are completely lost. You just get a less strong alcoholic drink. Considering the cost of the alcohol, you can buy it for such purposes, but you will lose more than you gain.
If we compare Bulleit Rye VS Bourbon , then each drink has a different flavor. Some people prefer rye drinks more, others prefer corn. It's worth trying both of them to make a choice. Often, corn alcoholic drinks cannot boast of such a bouquet of flavors, but here a lot depends on the manufacturer.
Conclusion
The Bulleit Rye rating is 4 out of 5, which is quite good for a drink at such a low cost. It will appeal to those who want to get really good alcohol, which will not have a headache in the morning.
Even though Bulleit has fairly high strength (45%), it is very easy to drink, gives a bright taste and aroma, warmth and calmness. It is better to drink the drink clean, so you should not buy it for cocktails or mix it with ice – you will lose a whole bunch of flavors.
The manufacturer does everything to preserve the taste that customers enjoyed back in the 19th century, therefore, it uses only natural raw materials. This is what makes the drink so unusual and unique.
FAQ
How Many Stars Does Bulleit Have?
It has 3 stars out of 5, which is a good indicator for a product in this price range.
How Much Corn Does Contain Bulleit?
The drink does not use corn at all. The producer uses 95% rye and 5% malted barley. This creates a softer and richer flavor and aroma.