| | |
| --- | --- |
| Distillery | Nikka |
| Type&Region | Japan |
| Alcohol | 51,4% |
| Composition | Blend of single malt and single grains whiskeys |
| Aged | NAS |
| Color | gold |
| Price | $52(750 ml) |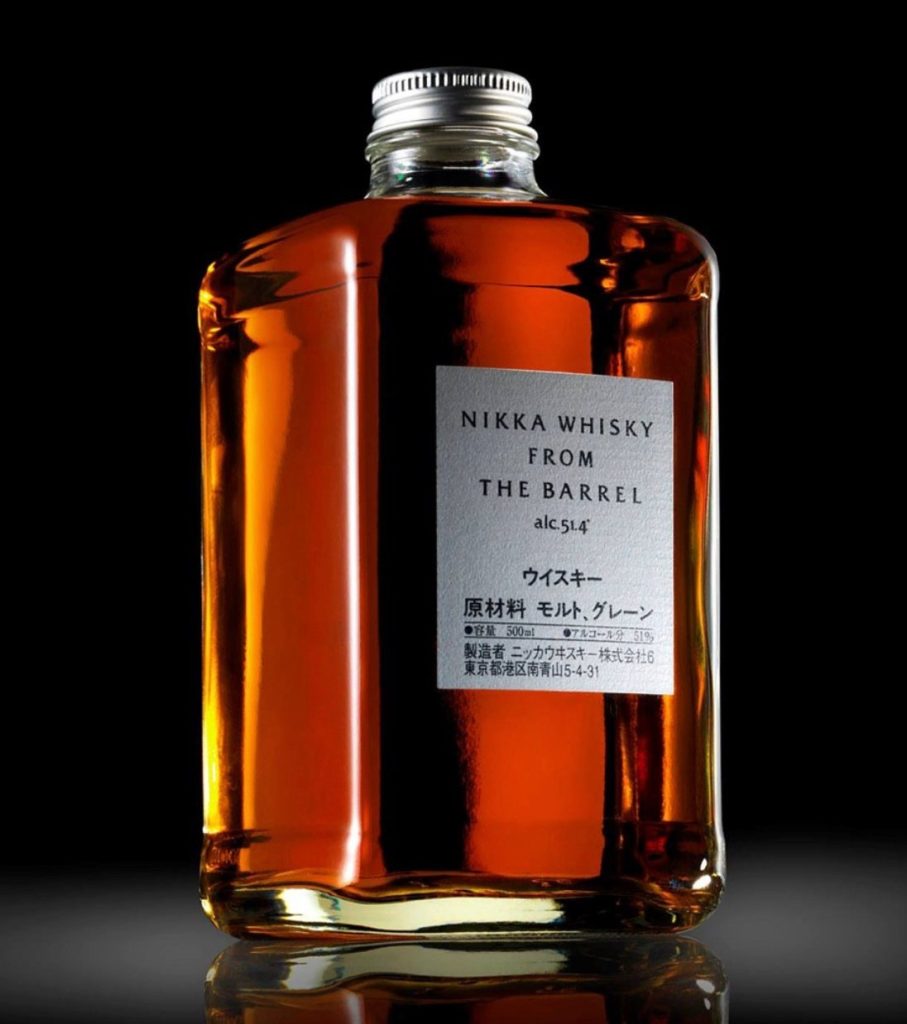 The Art of Making
Creating Nikka From The Barrel starts with selecting the right ingredients. For this whisky, malt and grain whiskies are blended together in carefully chosen proportions to achieve the perfect balance of flavors. Each component of the blend must be carefully selected for its specific flavor characteristics, ensuring that each bottle contains only top-notch ingredients. Once the ingredients have been chosen, they are then aged in oak barrels for anywhere from 3-10 years before being bottled and sold. During this aging process, many different factors can affect the final flavor profile, including climate and humidity levels, temperature fluctuations, and even age itself. All of these elements must be carefully monitored to ensure that a high-quality product is produced.
Once it's aged and bottled, it's time for Nikka From The Barrel to make its way out into the world—but not before undergoing one more process: blending. Blending is essential when making any kind of whiskey because it helps smooth out any rough edges or off-putting flavors while also allowing each component to shine through on its own merit. To create Nikka From The Barrel's signature flavor profile, master blenders use small batches of whisky that have been aged for different lengths of time in order to achieve a unique taste experience every time you take a sip.
Tasting Notes
NOSE:This medium-bodied beverage exhibits a well-balanced flavor profile, with delicate hints of cut flowers, fresh fruits, spices and oak.
PALATE: Boasting a bold, commanding flavor and aroma with hints of winter spice, toffee, caramel and vanilla intertwined with a hearty helping of fruit. This drink is sure to tantalize the taste buds!
FINISH: Enticing with a hint of oaky spice, this deliciously long and fruity flavor will take you away.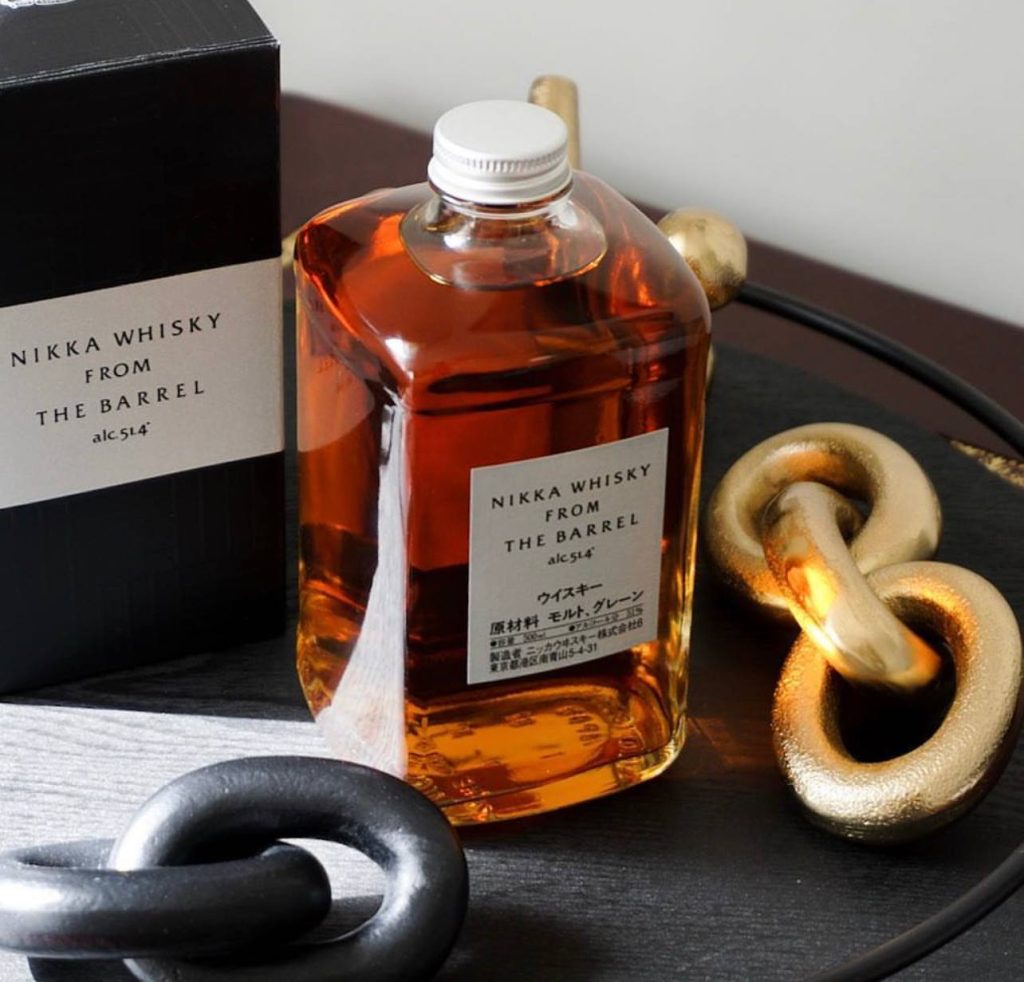 Exploring the History of Nikka From The Barrel Whiskey
The story goes back to 1934 when Masataka Taketsuru traveled to Scotland to learn about whisky distillation techniques. After two years of studying in Scotland, he returned home to Japan and founded the Yoichi Distillery with financial backing from entrepreneur Shinjiro Torii. In 1940, the company was renamed Nikka after Taketsuru's wife (Rikki) and his own first name (Masataka).
Throughout the 20th century, Nikka continued to build their reputation as purveyors of top-notch whisky. From their flagship Yoichi single malt whiskies to brandy, gin and blended whiskeys like Black Nikka Clear, each release was well-received by critics and consumers alike. But it wasn't until 1984 that they released what would become their most iconic bottle – Nikka From The Barrel.
The Birth of Nikka From The Barrel
Nikka From The Barrel was created as a way to celebrate Masataka Taketsuru's 80th birthday. It was designed as a blend of both grain and malt whiskies from various distilleries including Yoichi, Miyagikyo and more. While other blends existed prior to this release, none had quite the same impact as this one; it quickly became an international bestseller thanks to its intense flavor profile that features notes of honeyed fruit, warm spices and oaky sweetness.
The Perfect Cocktails to Make with Nikka From The Barrel Whiskey 
The Classic Old Fashioned
The Old Fashioned is one of the most popular classic cocktails out there, and it pairs perfectly with Nikka From The Barrel whiskey. To make this cocktail, start by adding 2 ounces of the whiskey into a rocks glass along with 1 sugar cube and 2 dashes of Angostura bitters. Muddle these ingredients together until the sugar has dissolved, then add in a few large ice cubes and stir until chilled. Finally, garnish your Old Fashioned with an orange twist or maraschino cherry.
Japanese Highball
This highball takes advantage of the unique flavor profile of Nikka From The Barrel whiskey. Start by adding 1 ½ ounces of the whiskey into a highball glass filled with ice cubes. Top off with 3 ounces of club soda, then stir gently until mixed together. To finish off your Japanese Highball, add in a few drops of freshly squeezed lemon juice before garnishing with an orange wheel or lemon slice.
Smokey Margarita
For something a bit more unexpected, try making this Smokey Margarita using Nikka From The Barrel whiskey! Begin by combining 2 ounces of the whiskey, 1 ounce mezcal, ½ ounce Cointreau liqueur and ¾ ounce freshly squeezed lime juice in a shaker filled with ice cubes. Shake vigorously for about 30 seconds before straining into an old-fashioned glass filled with fresh ice cubes (or over one large cube). Garnish your Smokey Margarita with a lime wheel before serving immediately!
Conclusion
Whether you're new to whisky drinking or an experienced connoisseur, Nikka From The Barrel is sure to impress you with its complex flavor profile and smooth finish. This award-winning whisky is truly one-of-a-kind and not to be missed by any serious whiskey lover! So if you're looking for something special to add to your collection, look no further than Nikka From The Barrel – it just might be your new favorite drink!