| | |
| --- | --- |
| Distillery | Yoichi |
| Type&Region | Japan |
| Alcohol | 45%  |
| Composition | 100% malted barley |
| Aged | 15 years old |
| Color | Amber |
| Price | $110(750 ml) |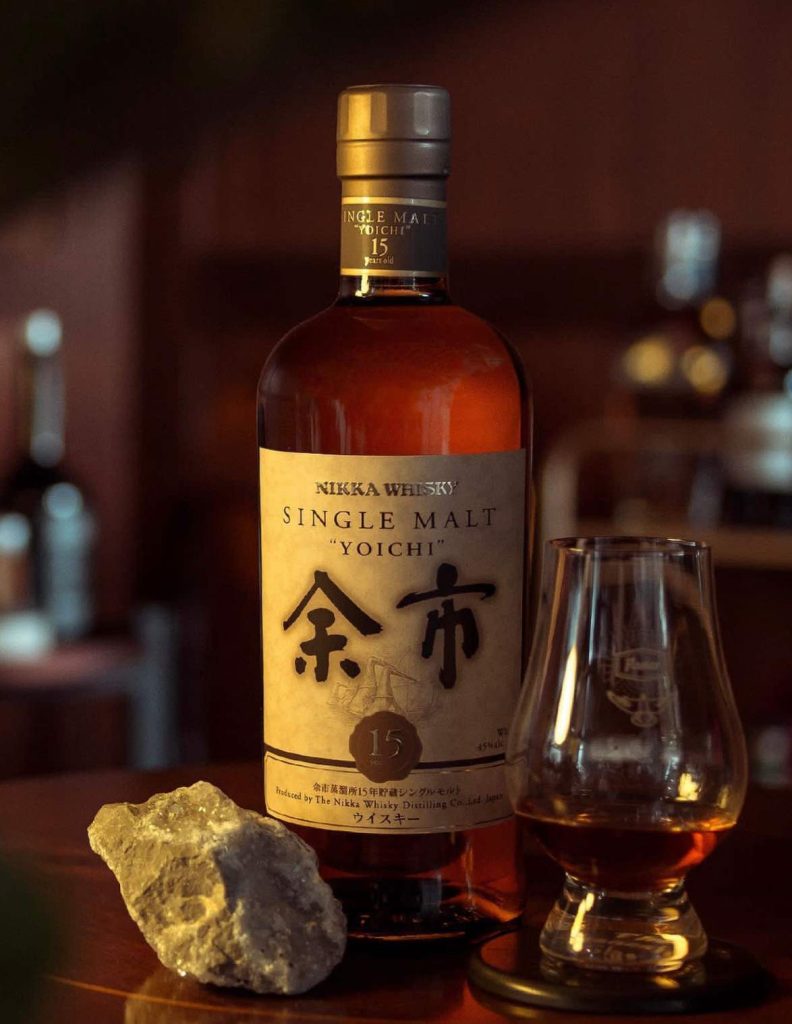 The Art of Making
Every great whisky is a blend of different ingredients, including barley, yeast, and water. For Nikka Yoichi 15 year old, the grains are carefully selected from local Hokkaido farms to ensure that only the best quality ingredients are used in its production. The grain is then soaked in hot water before being mashed into a mash tun in order to release the sugars from the grain. After fermentation, the liquid is distilled twice before it can be aged for up to 15 years in oak barrels.  
Aging Process  
When aging whisky, distillers must pay attention to several factors in order to ensure that their product has the optimal flavor profile. These factors include temperature, humidity levels, and air flow within their warehouses as well as which type of barrel their spirit will be aged in (oak barrels are typically used). All these elements can have a dramatic effect on the final taste of an aged whisky. 
At Nikka Distillery, they use both stainless steel tanks (for faster maturation) as well as oak barrels (for slower maturation). The slow maturation process imparts greater complexity into each bottle while also allowing subtle flavors to emerge over time. By regulating temperatures and humidity levels throughout their warehouse space during maturation, they are able to better control how quickly or slowly their whiskies age – something that helps them achieve consistent quality across all batches.  
Tasting Notes
Nose: Manzanilla may be known for its intensity, but this drink packs an even bigger punch! The perfect blend of ripe fruit and woody notes enhances the flavor profile due to extended aging.
Taste: This fruit has a pleasant taste that isn't overly sweet, but instead is slightly spicy with no traces of peat.
Finish: Long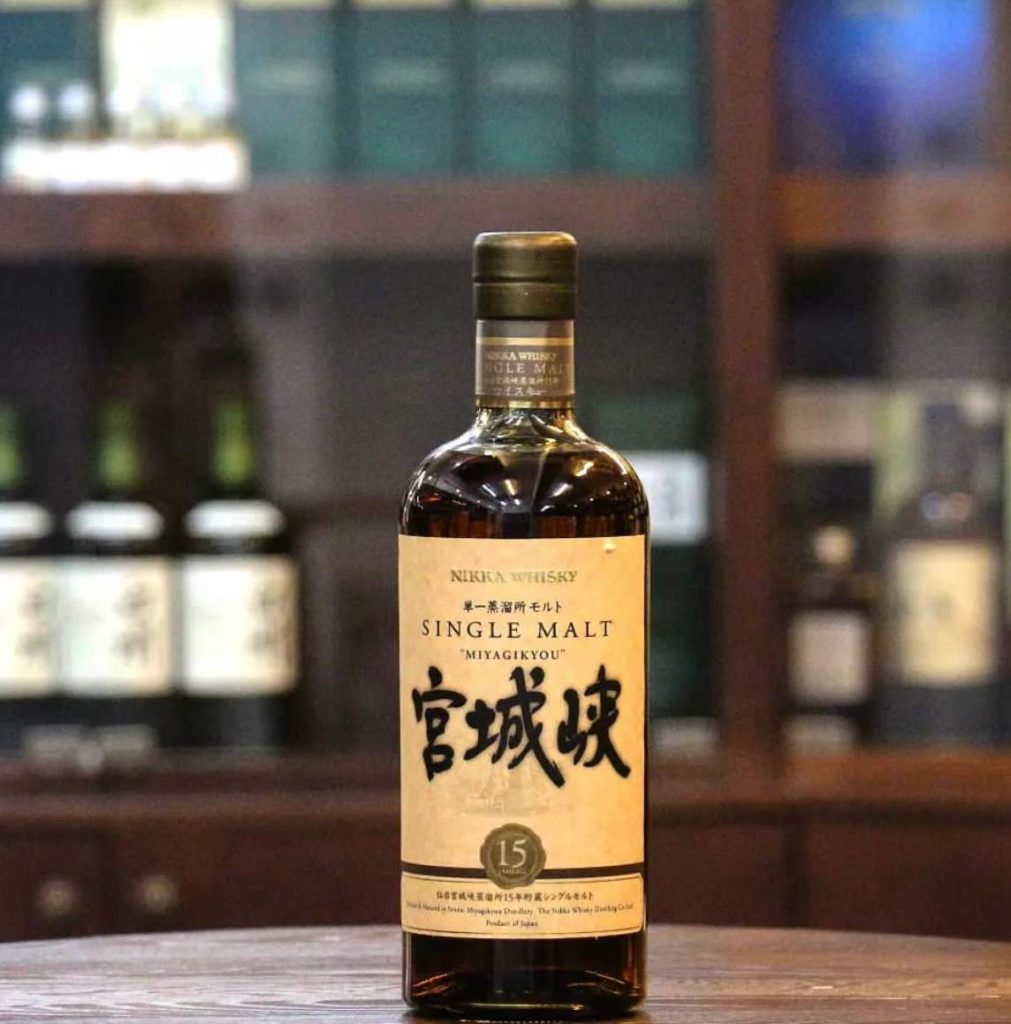 Exploring the History of Nikka Yoichi 15 
Nikka Yoichi 15 whisky was created by Masataka Taketsuru, a chemist and distiller who is often referred to as "the father of Japanese whisky". After studying the art of distilling at Scotland's University of Glasgow, Taketsuru returned to Japan with a vision for creating his own style of whisky—one that would combine Scottish techniques with local ingredients from Japan. In 1934, he opened his own distillery in Hokkaido, where he began experimenting with different mixtures until he finally settled on what would become Nikka Yoichi 15. 
Taketsuru's expertise and passion for creating unique whiskies helped him quickly establish himself as an expert in the industry. His whiskies were soon being praised by whisky aficionados all over the world, and Nikka Yoichi 15 quickly rose to become one of his most beloved creations. 
What Makes Nikka Yoich 15 So Special? 
Nikka Yoichi 15 is considered to be one of the smoothest and most flavorful whiskies available today. It has a complex flavor profile that combines notes of fruit, wood, smoke, spice and malt..The whisky is made from malted barley that is carefully matured for fifteen years in oak barrels before being blended with other select malts from different regions in Japan. The result is a smooth yet robust flavor that has earned it numerous awards over the years—including several gold medals at both the International Wine & Spirits Competition and World Whiskies Awards.  
Unforgettable Cocktails with Nikka Yoichi 15 Whisky 
Whiskey Sou
The zesty lemon juice pairs perfectly with the smoky undertones of the whisky, while the sugar syrup helps to sweeten the drink without overpowering the flavour. Add some egg white for extra body and texture, and top off with a maraschino cherry or two for garnish.  
Old Fashioned 
This classic cocktail is made even better with Nikka Yoichi 15 as its base spirit. The flavours blend surprisingly well together — slightly sweet from the sugar and orange bitters, herbal from the Angostura bitters, and smoky from the whisky itself — creating an unforgettable taste experience that's easy on the palate but still packs a punch!  
Rob Roy
This whiskey-based Manhattan is typically made with Scotch whisky but tastes just as good when made with Nikka Yoichi 15 instead! Simply mix equal parts of dry vermouth and whiskey over ice before stirring in some Angostura bitters for a touch of spice. Serve in a chilled Martini glass and garnish with your favorite citrus peel.  
Conclusion 
Nikka Yoichi 15 Whisky is an exceptional spirit that packs a lot of flavour into each sip. The unique distillation process combined with the aging process in different types of oak barrels give this whisky its distinctive smoky character and complex flavour profile that make it stand out from other whiskies on the market today. Whether enjoyed neat or as part of a cocktail, this exquisite whisky will provide an unforgettable experience for any connoisseur! So why not give it a try? You won't regret it!