Elite alcohol speaks of the owner's good taste. Today, more and more people give their preference to high-quality strong alcohol, which opens up a large bouquet of flavors and helps to relax easily. Sazerac Rye is a wonderful strong whiskey that will be a good addition to your collection, will decorate any party, and can even be used as a gift. This is a good solution if you are used to drinking quality alcohol and enjoying its unforgettable taste.
General Characteristics
Manufacturer: Sazerac (Buffalo Trace);
Where is Sazerac Rye made : Kentucky, USA;
Strength: 45%;
Composition: rye, corn, and malt;
Aging: 6 or 18 years depending on the batch, aged in pure American white oak.
Brand History
The history of Sazerac Rye whiskey began at the beginning of the 19th century. Antoine Peixo, an immigrant from Creole, opened a pharmacy in New Orleans selling an unusual cocktail of brandy, absinthe, and bitters. This drink quickly became very popular. The largest purchases were made by the Sazerac coffee shop. Gradually, its owner secured this cocktail and began to use the Forge et Fils brandy, which was imported into the United States on order.
Thomas Handy bought out the coffee shop and Peisho's bitters, and started this cocktail production, replacing brandy with his whiskey development, which he named in honor of the cocktail.
Gradually, interest in the cocktail began to fall, but customers increasingly began to order pure whiskey. This drink became very popular and very soon mass production was launched.
Today the Sazerac straight rye whiskey is available separately in two versions: 6 and 18. Each of them has approximately the same recipe, but different aging times, so their taste is different.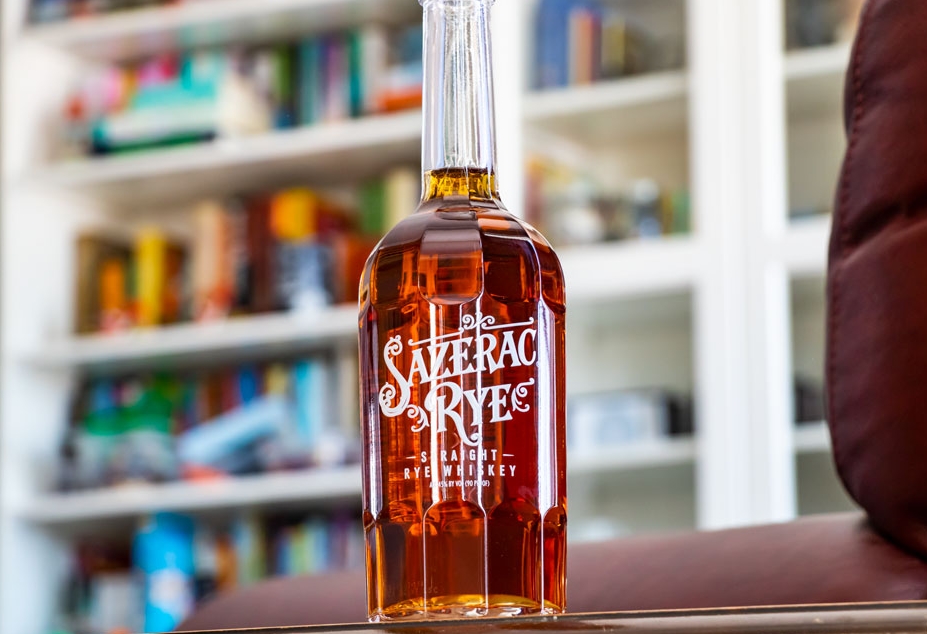 Features Of Production
Sazerac Rye 6 year has a fairly simple composition:
51% rye;
39% corn;
10% malt.
Sazerac rye mash bill is fermented and distilled in a special way, after which the drink must stand for a long time. The first variety is characterized by alignment within 4 – 6 years, depending on the harvest.
Sazerac 18 has been aged in oak barrels for 18 years, so this product is very expensive. It comes out annually in limited numbers. Is Sazerac Rye hard to Find ? It all depends on the aging: the first option is more affordable, the price per bottle does not exceed 40 USD, you can buy it in many stores that specialize in spirits. Sazerac 18 is one of the finest whiskeys out there and comes in limited quantities so it can be difficult to find.
Taste
The taste of Sazerac bourbon depends on aging, the longer it is, the more intense the flavors and aromas we get.
Sazerac Rye tasting notes are quite unusual and interesting. On the first sip, you taste the intense peppermint flavor that is incredibly refreshing. Gradually, it fades into the background, and you begin to feel a slight citrus flavor. Many experienced cavists claim that this taste is something like orange and lemon marmalade spread on pumpernickel (German rye bread).
With the second tray, the drink plays a little differently. You continue to taste the mint, but it is replaced by lemon tea and pear. Many spirits lovers find new and new flavors behind every sip. This is a sign of really good quality alcohol.
There is also a delicate oak aroma, which is achieved by keeping the drink in a special wooden barrel. It's not as intrusive as other drinks in this price range.
In general, we can say that Sazerac whiskey has a very mild and delicate taste that gives a feeling of freshness and at the same time warms.
What Products Is It Compatible With?
Sazerac Rye proof means that it is better to drink this drink clean, since any additives, even ice, can negatively affect the taste of the drink.
When it comes to food, whiskey is perfect with grilled meat or fish marinated in citrus fruits or ginger. It is also often combined with various sandwiches with rye bread.
Many customers enjoy adding this whiskey to their coffee and drinking it with a variety of chocolate desserts. This betrays additional pleasure and emphasizes the sweetness favorably.
No matter which table is in front of you, whiskey will be a great addition to it.
Conclusion
Sazerac Rye whiskey review says that this is one of the highest quality and most aromatic spirits. It will be the perfect complement to any table, it can serve as a gift. Thanks to the ideal ratio of hops, corn, and rye, a very mild flavor is achieved.
The sazerac rye price depends on how long the drink has been aged. Anyone can afford a 6-year-old drink, but an 18-year-old whiskey is quite expensive.
Good whiskey is worth its money, you can enjoy its unique aroma for a long time and treat the most long-awaited guests.
FAQ
How Long Does Sazerac Mature?
There are 2 types of drink. The first one matures at 6, and the second – 18 years. The longer the whiskey stands, the better and richer the taste becomes.
What Is Included In The Whiskey?
Pussy contains rye, corn, and hops. Each of the ingredients in addition has its unique taste and aroma.